Friends of Winslow C of E School
Who are Friends of Winslow school (FOWS)?
The Friends of Winslow Church of England School (FOWS) are a group of parents, guardians and carers of pupils attending the school. It also includes both teaching and non-teaching staff at the school, and can also include anyone from the local community who is over the age of 18 who is willing to offer appropriate support or help to the school.
The aim of FOWS is to raise funds for the school to buy additional equipment to further enhance the facilities available to pupils within the school. We organise a variety of events throughout the year to fit around and complement the busy life of the school and families alike.
---
Who are the Committee Team?
Sarah Dudley(Vice Chair)
Samantha Mullan (Secretary)
Zoe Sutherland (Treasurer)
Amy Doherty
Lucy Ord
Sharn Green
Danielle Hunt
Fran Eggleton
Venetta Smith
Louise Boyse
Gemma McAndrew
Joanna Gohil
Tig Gohil
Jose Antonio Rodriguez-Cenizo
The following teachers make up the Friends Committee:
Mrs S Dimbleby (Headteacher)
Mrs Thomas (Deputy Headteacher)
All other staff are 'Friends of the school' and may attend on a rota system to ensure that we have valuable teacher / support staff input through the year.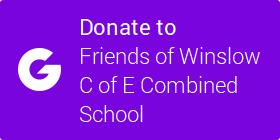 ---
What do we do?
FOWS runs in-school and virtual events in order to raise money to support the school. In the past we have run Raffles, Discos, Bake Sales, Cinema Afternoons, Bag2School, Dress Down and Break The Rules days, 5p Challenges, Sponsored Reads, and our always popular Summer and Christmas Fetes. During the last year we have also run many virtual events – including our Scarecrow and Christmas Tree Competitions, and our upcoming Easter Scavenger Hunt!
The fantastic support we receive from our parent community has allowed us to proudly fund the following projects at the school in recent years:
Accelerated Reader
Purple Mash
20+ Laptops
Kitchen Upgrade
Year 6 Leaver's Hoodies
Maths Resources
Junior Librarian
Laminators
Visualisers
Foundation Stage Playground Equipment
Friendship Benches
Pupils Christmas Lunch
Musical Woodland
Interactive Whiteboards
22 ipads to support classroom learning
Library Books
£100 per class (for in-class enrichment)
Outdoor Classroom facilities
School Wi-fi
New sofa for the library
Dictionaries for years 4,5 & 6
---
How can you get involved?
Buckinghamshire Lottery
Every ticket has a 1 in 50 chance of winning a prize every single week! Sign up following the link below, and FOWS will receive 50p from every ticket sale, with another 10p going towards other fantastic local causes.
---
Amazon Smile

If you're shopping on Amazon, why not sign up to Amazon Smile and raise money for FOWS? Just login to www.smile.Amazon.co.uk whenever you shop!
There's no added fees or charges, and FOWS receives a donation from Amazon whenever you shop.
Just search for 'Friends of Winslow Church of England School', or follow this link
---
Did you know that whenever you buy anything online – from your weekly shop to your annual holiday – you could be raising free donations for our school with easyfundraising? There are over 4,000 shops and sites on board ready to make a donation – including eBay, Argos, John Lewis, ASOS, Booking.com and M&S – and it won't cost you a penny extra to help us raise funds.
All you need to do is:
Go to https://www.easyfundraising.org.uk/causes/winslowcesch/?utm_campaign=raise-more and join for free.
Every time you shop online, go to easyfundraising first to find the site you want and start shopping.
After you've checked out, the retailer will make a donation to the school at no extra cost to you whatsoever!
There are no catches or hidden charges and we will be really grateful for your donations.
---
Personalised Name Labels from Stikins
Order your name labels using our unique code, and Stikins will donate money to our school! Follow the link below to order, and enter the School Fundraising Number '25591' at the checkout.

---
Event volunteers
We are always looking for volunteers to help out at our events – many hands make light work! We have run Cinema Afternoons, School Discos, Bake Sales, Summer and Christmas Fetes. We also need help for our virtual events, and are always looking for great new ideas!
Matched funding
Do you work for an organisation that offers matched funding to support charity work? We would love your pledge of support to help increase funds with the minimum of effort!
Offer your skills
Do you have a skill or talent that you think we could utilise to raise funds? Maybe you are a photographer or printer or maybe a keen cake baker or crafter!
Getting in touch…
If you would like to get involved as a volunteer or committee member, offer your skills, or if you have a fundraising idea you'd like to share, kindly offer your matched funding, make a cash donation of any size (just £5 would buy a new book for the library!), or would simply like to find out more about FOWS and the work we do, we would love to hear from you!
You can email us at: fowswinslow@gmail.com
Click here to visit us at our Facebook page for news on all our forthcoming events
---
Upcoming Events
Smarties challenge 10th February, return tubes with donations by 20th February
Mother's Day gifts Sale 17th March
Break the rules day 31st March
Doughnut Fridays from 21st April